Commercial Application
We work with companies big and small and are proud to provide security and fire protection options based on their specific needs. Whether our customers need a full size automated commercial fire shutter or a hand-drawn window shutter, we have the knowledge, expertise and advanced capabilities to ensure the highest quality product and service and guarantee overall satisfaction.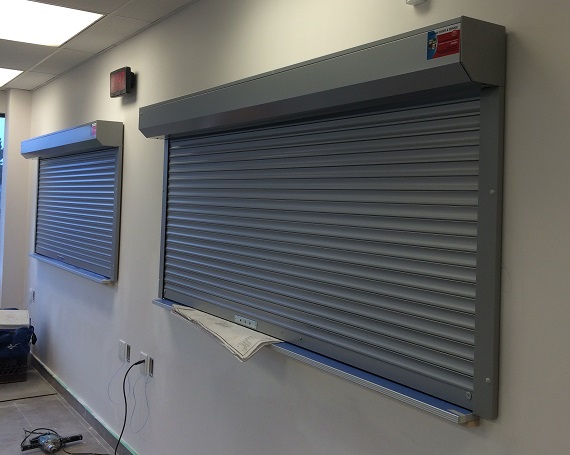 Residential Applications
If security from fire, damage, theft, or other crime is something that you are concerned about, trust our team at Garage Doors & Service Ltd. to fit your home with the highest quality custom-fit fire shutters on your windows, doors, and garage.